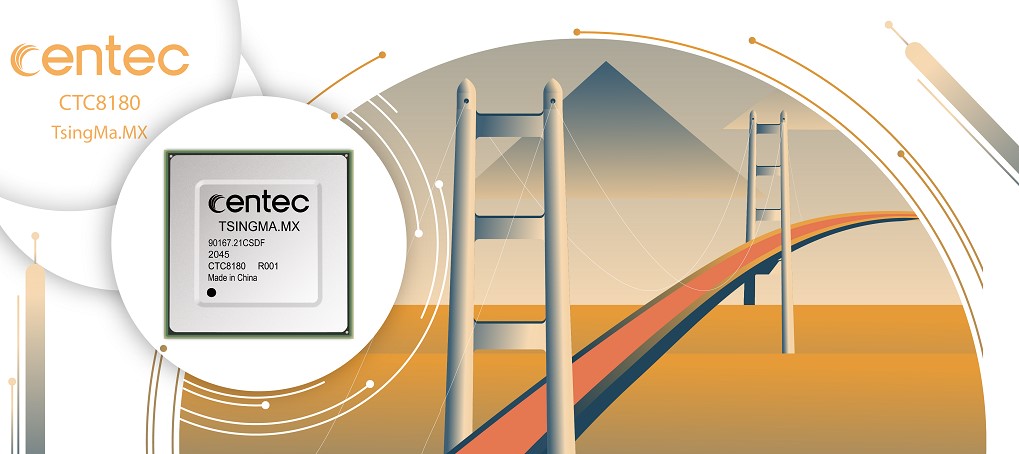 The Centec CTC8180 (TsingMa.MX)
The Centec CTC8180 (TsingMa.MX) is a purpose-built Ethernet switch chip to address the growing demand for extreme low latency/jitter, comprehensive end-to-end tunnel security and rich network telemetry in the era of 5G and edge computing. CTC8180 provides 2.4T I/O bandwidth and superb flexible I/O connectivity capability, with a variety of port configurations, such as FlexE, QSGMII and USXGMII-M, to support full-range port speeds from 1000M to 400G.
Advanced 5G Carrier Grade Technology
CTC8180 is the first propose-built switch chip with FlexE for 5G fronthaul/midhaul/backhaul applications. The device offers leading performance of packet process capability, super low latency of SPN FlexE via its SCL Layer1 cross connection, high-accuracy IEEE1588, and multi-SIDs of SRv6 capability which makes it ideal for 5G fronthaul/midhaul/backhaul applications.
OIF 2.1 FlexE Interface
CTC8180 integrates FlexE interface based on OIF FlexE 2.1 protocol to provide slicing FlexE channel in up to 2x400G capability with the client speed granularity in multiples of 5gbps. In addition CTC8180 supports SPN spec China Mobile such as SCL Layer1 cross connection, FlexE OAM and PTP in idle block and Overhead block in FlexE frames, to address the low and fixed latency requirement for 5G uLLC applications.
Intelligent Network Telemetry Engine
CTC8180 integrates extensive Network Telemetry with different sensors for Counter stats, Path Sensor, Event Sensor and Flow Sensor to gather telemetry information based on port, flow or globally and can log this record information into local CPU or remote analysis server or SDN controller for further management and analytics of network.
Cloud applications, 5G fronthaul/midhaul/backhaul and Edge computing are migrating from 10GbE to 25/100GbE with many new requirements, such as higher switching capability, lower latency and more flexible pipeline. Targeting at these emerging market developments, CTC8180 enables creative packet pipeline optimization with the RIX(Robust Intelligent Connect) technology to provide smarter and more secure networking connection solution.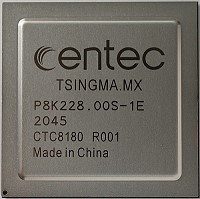 Figure 1: CTC8180(TsingMa.MX) switch silicon
Application of the Centec CTC8180
CTC8180 is configurable to support versatile operation modes such as:
ToR Switch : 48x10G + 6x40G / 48x25G + 8x100G
Distribution Switch : 16x100G/24x100G/32x100G
Core Switch : Support CFlex multi-chip cascading, enpowering core switch solutions with no less than 32T switching capability
Centralized Chassis : 3 slots 12xQSGMII/24x10G + 3 slots 8x25G/4x100G
Target Applications:
Enterprise Networks
Data Center Networks
Carrier Networks
Edge Computing
Productization of the Centec CTC8180
 Hohunet, one of the first companies to productize this Chip, will launch a series of new products as soon as possible, especially a series of the products in the data center scenario.