CARLSBAD, Calif.–(BUSINESS WIRE)—MXL (NASDAQ: MXL) announced today that Centec has chosen it as a partner for next generation Multi-Gigabit whitebox switch solutions leveraging the newly released MXL 2.5G Ethernet Quad-port PHY . The solution is designed to meet the next generation Metro and Enterprise network requirements and to help customers quickly adopt the speed-upgrade to Multi-Gigabit Ethernet.
Hohunet, one of the first companies to productize the chip solution in the world, has research and developed a high-density 2.5G product based on Centec/MXL chip. The product has 48*2.5G Base-T ports, 2*40G SFP+ ports and 4*25G SFP28 ports in hardware, meanwhile it has the perfect layer3 software features.
The innovation product have to be good choice if the custom needs to upgrade their multi-gigabit network no matter Enterprise Network or Metropolitan Area Network(MAN).
As a new product jointly launched by centec / MXL / hohunet, the product prototype will be launched in 2022 CES Las Vegas Electronics Exhibition. At that time, our products will be released for the first time at the exhibition. Welcome to communicate with us!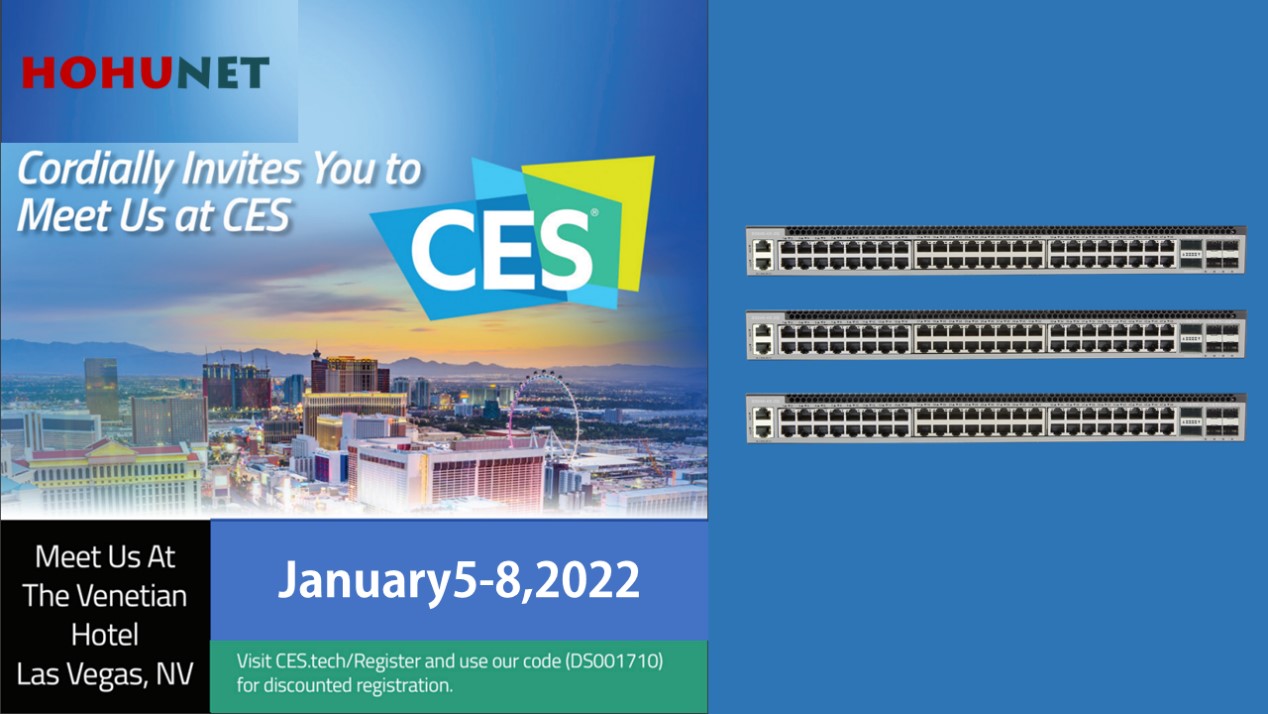 About Suzhou Centec Communications Co., Ltd.
Centec is an established Ethernet switch silicon vendor founded in Suzhou industrial park, January 2005. Centec has constantly endeavored to provide Ethernet switch silicon and SDN/whitebox solutions and has developed 7 generations of switch silicon and SDN/whitebox solutions that are widely deployed in carrier grade Ethernet, enterprise/campus networks and data center networks around the world.
About MXL, Inc.
MXL, Inc. (NYSE: MXL) is a leading provider of radio frequency (RF), analog, digital and mixed-signal integrated circuits for the connectivity and access, wired and wireless infrastructure, and industrial and multimarket applications. MXL is headquartered in Carlsbad, California.