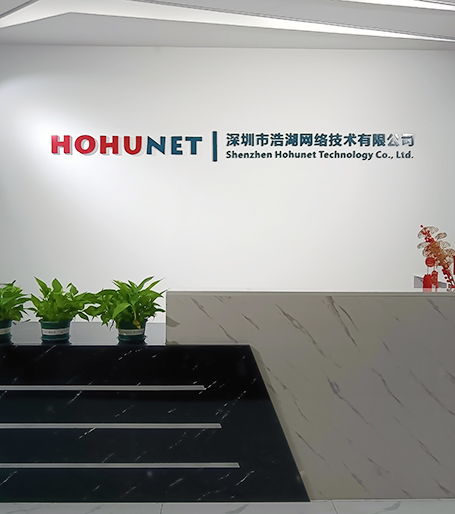 Who We Are
A Highly Innovative Communication Technology Company
Hohunet is located in Shenzhen, China. The company was established in 2015. Relying on the advantages of the communication industry chain in the Zhujiang River Delta region, hohunet provides customers with high-quality products and services. The products developed by Hohunet are supplied to partners in the form of OEM / ODM. The products are widely used in data centers, campus networks, enterprise networks, and E-sports networks in Europe, the United States, Australia, and China.

Hohunet's products are manufactured with the same production line as the industry's first-class communication manufacturers (Huawei / H3C / HP) and continuously ensure reliable product quality through advanced manufacturing systems and quality management processes.
Our Advantages
Strong R&D Team
The team members come from the first-class communication manufacturers in the industry. The average working years of the team members in the communication industry are more than ten years, and the founders have more than 400 R & D team management and product R & D experience. The team has always focused on product R & D and customer support in the data communication industry. It has complete product R & D capabilities (full layer3 software platform with rich functions / high-speed signal hardware R & D capabilities at the data center level/engineering transformation capabilities of large-scale manufacturing) and supplies chain management capabilities.
why choose us
For better networking! We will continue to provide users with high-quality products and services!

WHAT OUR CLIENTS ARE SAYING
" SCG continues to provide outstanding service and excellent technical ability for various projects from small to large scope. Most importantly SCG strives to understand overall project objectives and offer practical and effective solutions. Their commitment to delivering exceptional service is evident in every task they take on. "
Derek AuCoin
Defence Construction Canada

" For over 10 years working with SCG Industries on environmental contaminated sites they have continuously demonstrated excellent technical ability while ensuring superior customer service. Their collaborative approach and real time flexibility in adapting to changing conditions has contributed to the success of many project goals. "
Derek AuCoin
Defence Construction Canada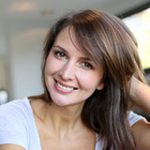 " During the time I have worked with SCG on this project, I have found Mike Campbell and his team to be highly knowledgeable and results-driven. Based on preliminary pilot testing and a strong understanding of subsurface. conditions, in particular fractured bedrock environments. ased on their work on this project. "
Derek AuCoin
Defence Construction Canada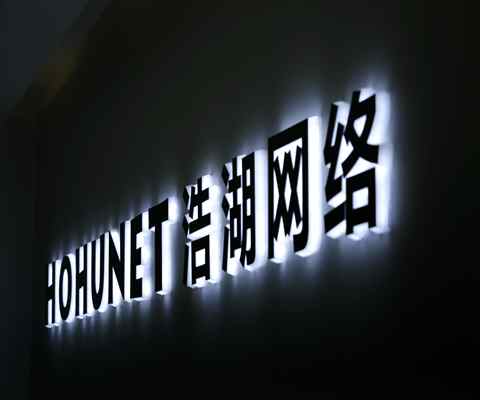 To provide customers with high-quality products and efficient service
To provide staff with competitive, reasonable returns
Insist stable operation  and sustainable development
Always be a socially responsible company
To be a trusted, innovative Product & Solutions Provider for global customers
Integrity, Concentration, Responsibility, Simple relationships
Plan the R&D Project of 25G / 100G / 400G products for Data Center.
Multi-Gigabit and PoE++ products will be shipped in batches, forming a unique competitive advantage.
Keep investing in substantial R&D resources for Multi-Gigabit products.
Launched multi-port iPhone / iPad charging and wired internet access products (be the first one in the industry).
Data Center European / American customers have widely used Hohunet's TOR Products.
Data Center TOR Products were launched.
Hohunet has become the important supplier with the enormous shipment volume in China's E-sports network industry.
Hohunet has established in 2015 and has accumulated the R&D experience in high-density, high-bandwidth, low-latency communication equipment for E-sports network industry.