Description
OVERVIEW
S5600 Series routing switches, high-performance Layer 3 Ethernet switch with 100M/1G/10G/40G/25G Ports compact 1U form factor. The FOS delivers robust feature support,Provide complete Layer 3 network features.
Built from the ground up with the combination of advanced hardware and software, the switch provides a powerful Layer 3 routing solution for next generation enterprise, Wi-Fi 6 Access, Metro and HCI (Hyper Converged Infrastructure) networks.
Flexible and diverse deployment modes, with 1U space for dual physical redundancy.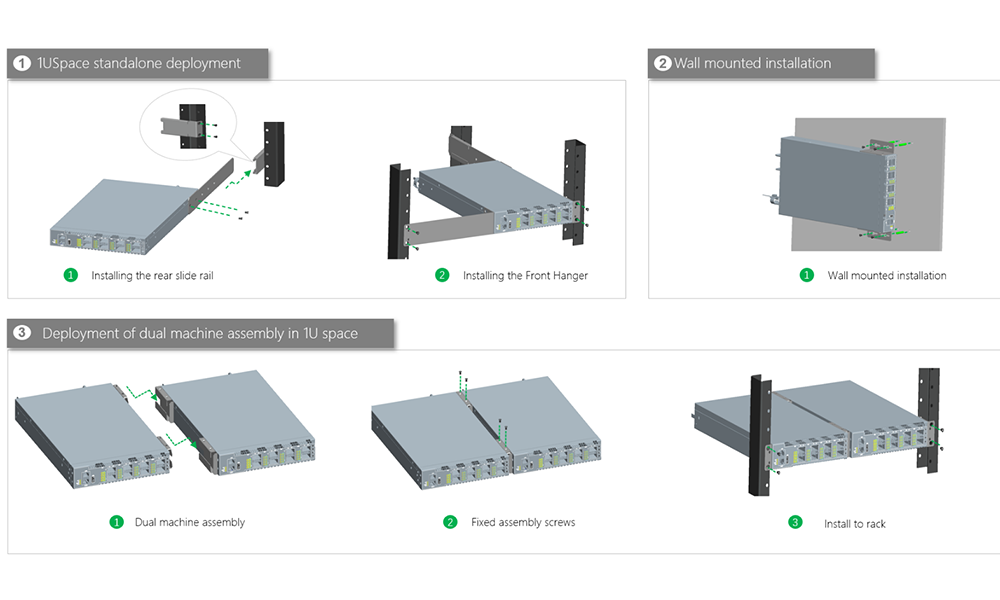 Dual node deployment support cross node power redundancy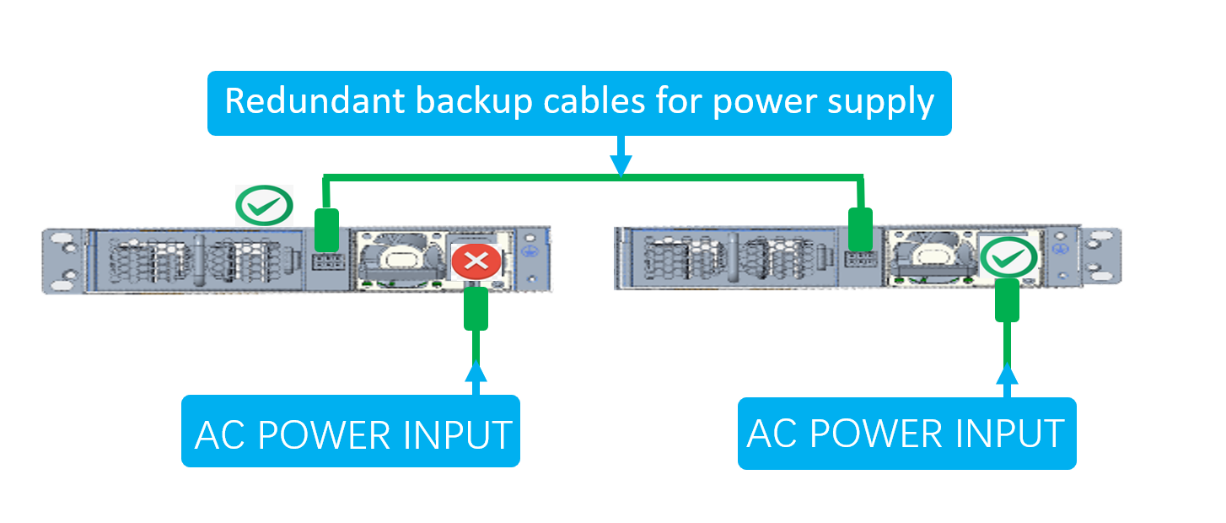 Innovative to Integrate SDVoE API Server

SDVoE (Software Defined Video over Ethernet) technology offers high performance, low latency, and reliability for transmitting 4K/8K or higher resolution images, ensuring an excellent visual experience in medical, enterprise, education and other industries. The built-in SDVoE API Server simplifies network architecture and reduces project costs.
Based on Carrier Grade High performance chip
S5600 Series routing switches, which are designed based on sixth generation ethernet switching chip. The Carrier Grade high-performance chip which help the S5600 to meet the requirement of Metro/Enterprise/Data Center/HCI networks.
Varied Port Types
Support 100M/1G /10G / 25G/40G/ ports to meet different network requirements.
System Design for Green and Energy Saving
Intelligent FAN adjustment and real-time power consumption monitoring technology are provided for the cost of maintenance redundancy and help to build a green and energy saving networks.
Customized Profile for Different Deployment Scenarios
The Flexible Table Management (FTM) technology offers multiple table size configuration profiles as optimized choices for different network scenarios. Support up to 98304 MAC address tables.
Intelligent Ethernet OAM: completed network fault management and performance guaranty
With the IEEE802.1ag and ITU-T Y.1731 end-to-end OAM, Ethernet service providers can monitor the services, survey the end-to end performance and ensure the service quality match the agreement.
The fault managementtechnique includes CCM, LTM and LBM. Performance targets include measure for latency and jitter.
S5600 Series routing switchesSupport remote management,network monitoring,network fault indication,remote loopback and MIB parameter retrieval according to the standard 802.3ah EFM.
Data Center Features
S5600 Series routing switches supports leading edge Data Center features: Priority Flow Control (PFC), explicit Congestion Notification (ECN) and Data Center TCP, etc.
Support MLAG (Multi-Chassis Link Aggregation) to aggregate links across different devices. MLAG can build an Active-Active system to improve the reliability of the network links from single board grade to device grade. MLAG use a peer link between to devices to aggregate two devices and make them as one device logically. Ports of two different devices join the aggregate ports together and all port can transmit the data traffic. MLAG need to management the device respectively, but the configurations are easier than stacking, reboot is NOT required after MLAG is configured. Forwarding and configuring are processing on local device, in normal condition the traffic do NOT transmit trough the peer link, the bandwidth of peer link is not the bottleneck of the network and the latency is low.
Support overlay technology (include NVGRE/VXLAN/GENEVE etc.). Overlay can make layer2 packets across the layer3 networks by using NVGRE/VXLAN/GENEVE header to encapsulate the entire Ethernet packets. Overlay resolves the problem of MAC table size limitation in traditional layer2 networks, resolves the problem of VLAN id count limitation, and resolves the problem network dynamic adjustment which cannot achieve by VLAN/VPN. Use VXLAN for example, 24 bits VNI identifier can support at most 16777215 logic networks, layer2 networks built by VXLAN can keep the same IP/MAC etc. when move the virtue machine.
MLAG and overlay features are also good candidates for switches in data center network.
S5600 Series routing switchessupports RPC-API for SDN (Software Defined Network). SDN is a new architecture of network which can substantially simplify the management and maintenance by separating the control plane and data plane of the network.
High Reliability
Support Real-time environment monitoring technology to detect the chipset temperature, status of fan and power, etc.