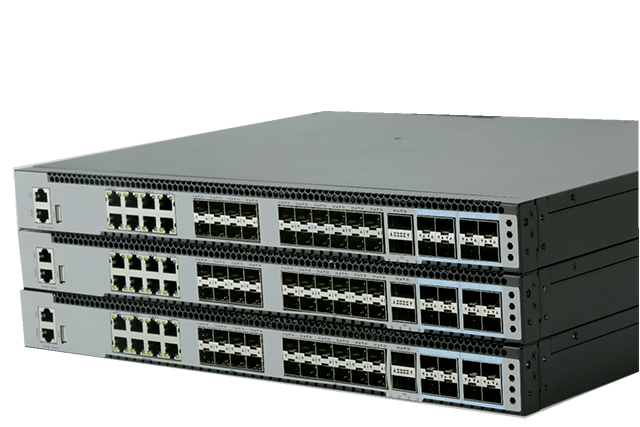 HOHUNET, with a deep understanding of the enterprise network of thousands of access points, has recently launched an all-in-one product named S5612X series Core Switch. As a result, the customer can cover multiple requirements for core layer networking with only one device.
One-stop solution for connection demands of multiple speed terminals
According to experience, in a network scenario with a scale of 1000 people, the device
access requirements are mainly characterized by:
There are various devices, including optical fiber access and cable access.
The connection rates range from low-rate personal desktop devices to high-rate video surveillance or servers.
The S5612, as the core networking switch, supports 1000M electrical ports, 1000M optical ports, 10G optical ports, 40G optical ports, and 25G optical ports. The device, with such various port rates, can easily carry services.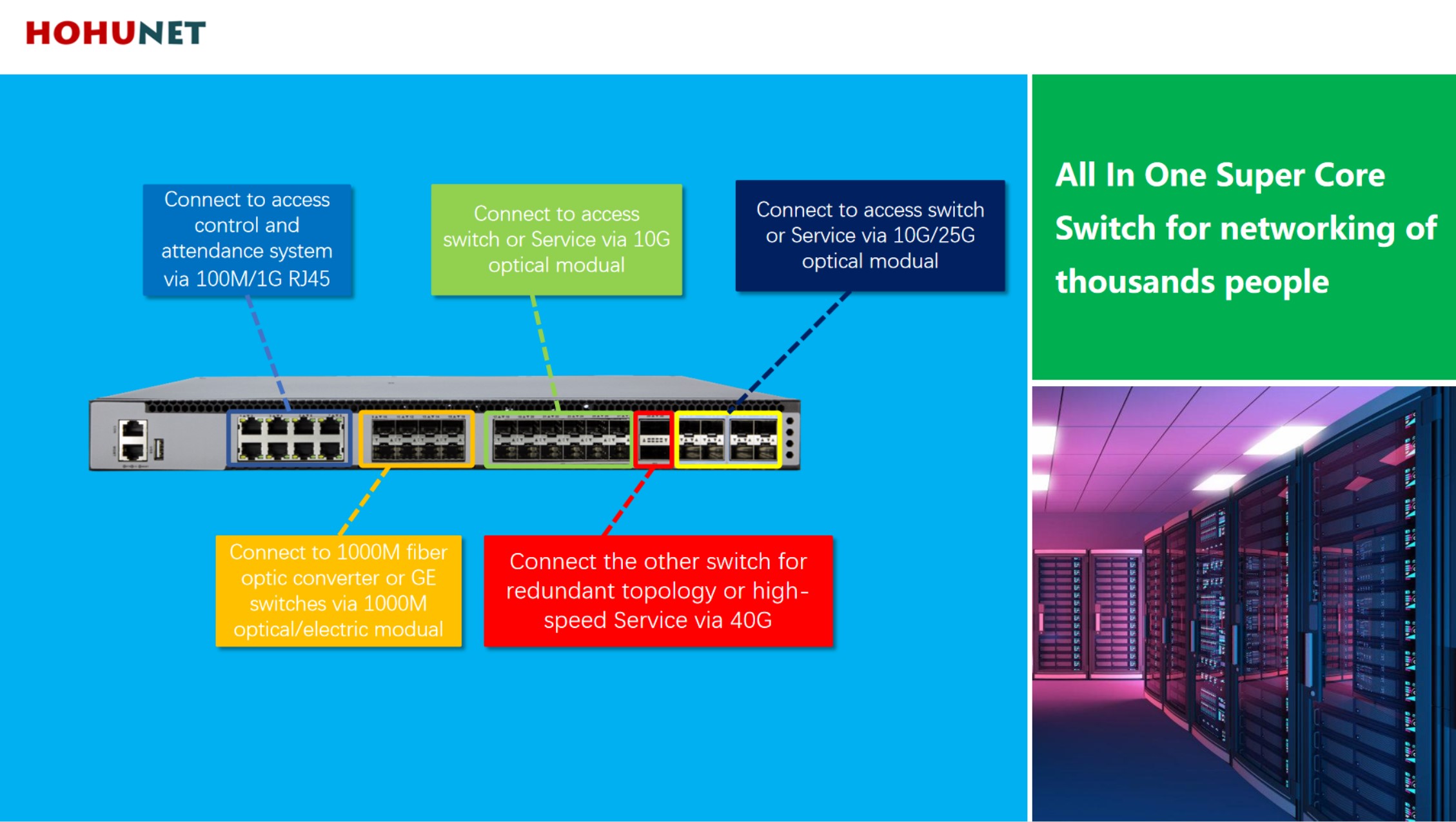 Support various hardware and software redundancy features
The S5612X series switches have been designed to be redundant in hardware as a core switch device. The device supplies hot-swappable power modules and fans as well. The S5612X can maximize device availability and network traffic sustainability. Meanwhile, S5612X series Layer 3 switches supplies enrich features, especially the protocol features in hot standby scenarios. For example:
– MLAG
– VRRP
– Smart-link
– Multi-Link
The users can build no matter the Active-Active(A-A) or Active-Backup(A-B) model of network topology to ensure no single point of failure in the core network.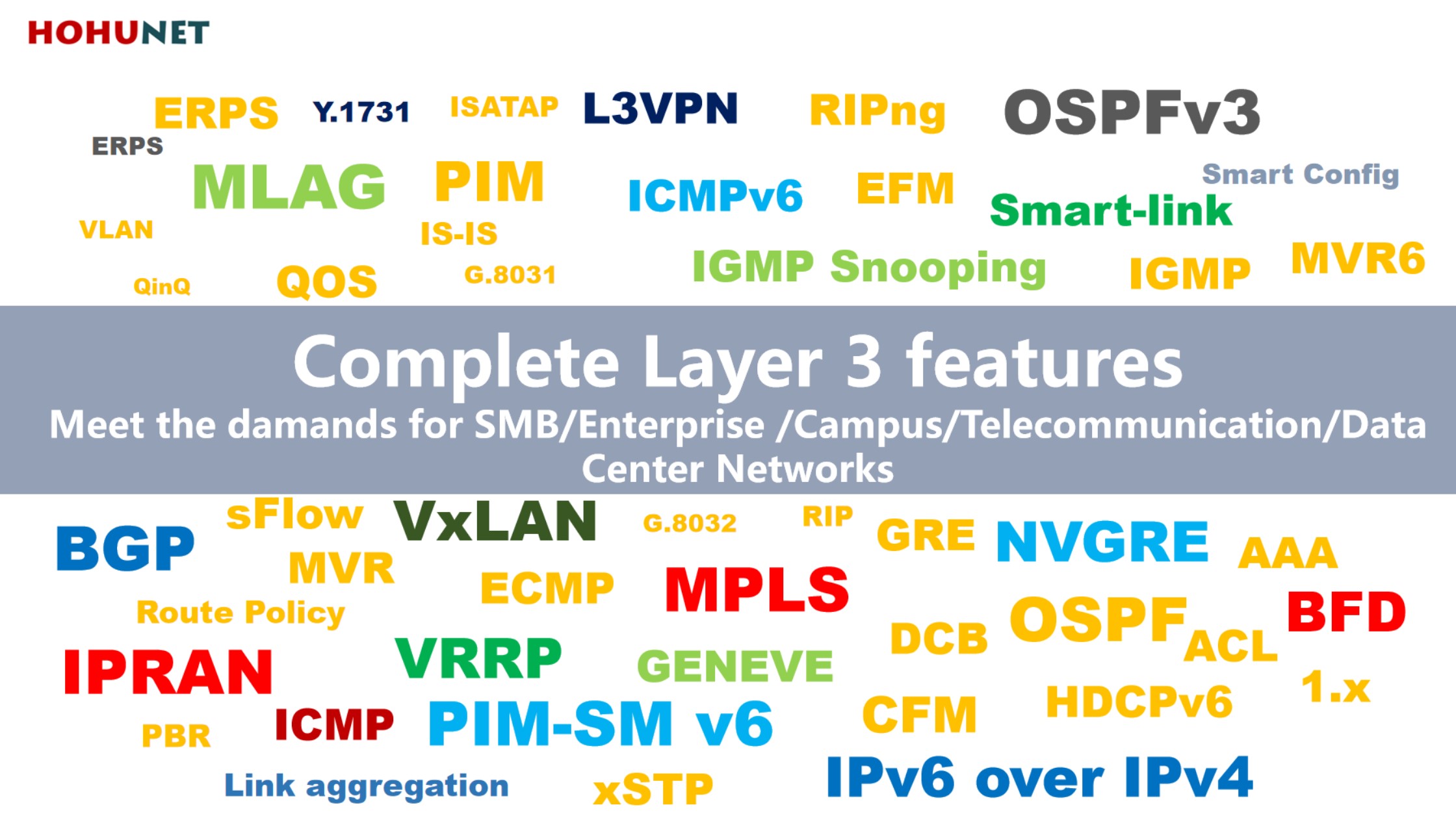 As a aggregation switch for Larger network
Choosing the S5612X series switch as an aggregation switch of a larger Enterprise or Campus network is also a good idea.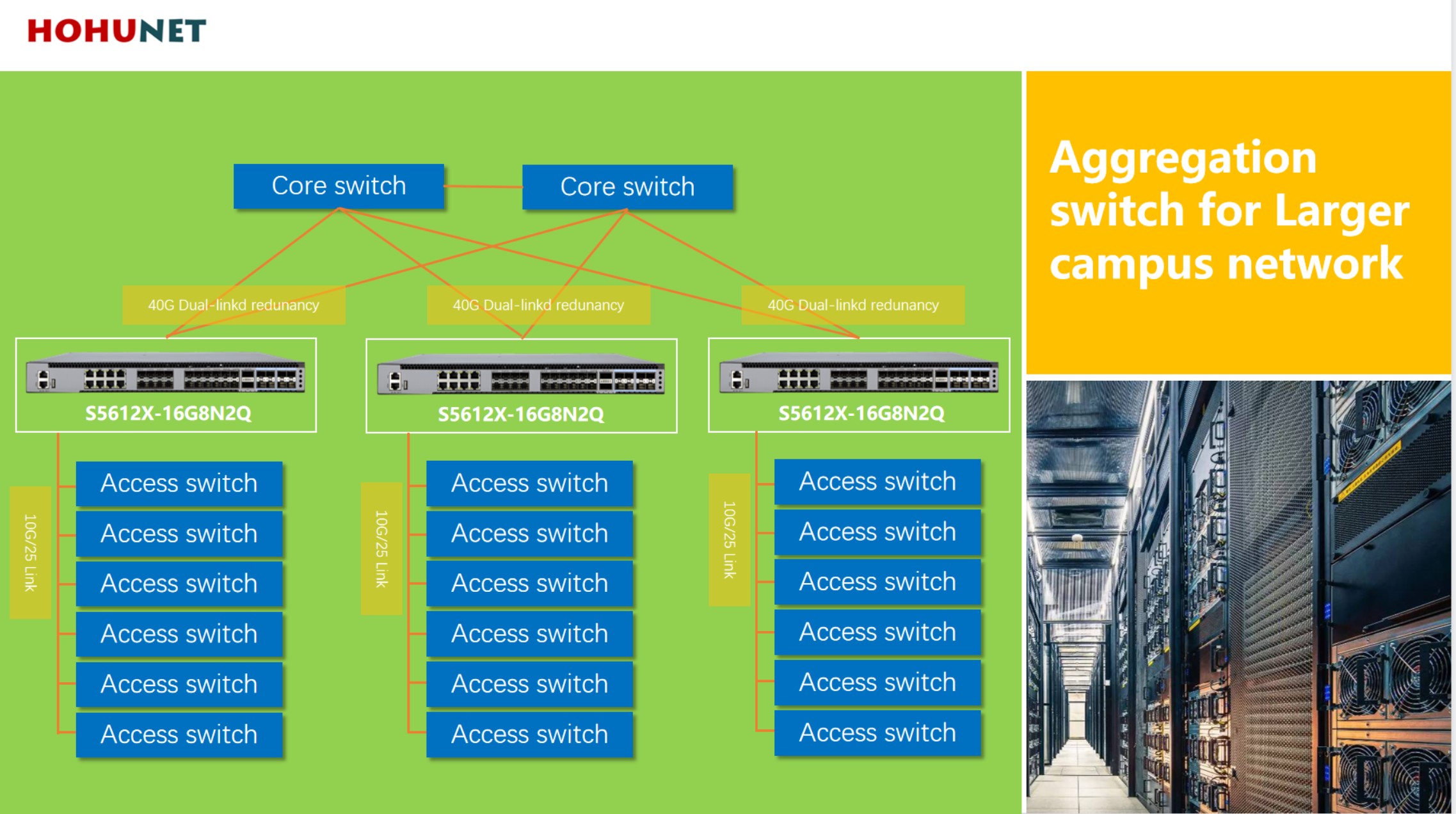 S5612X, as a Layer3 all-purpose product, will be able to support users to gain the capability of building flexible and reliable networking! Therefore, we recommend you to use this innovative product, in particular, as a core switching in a 1000-person network scenario.